2023 Belleville Christian School Student Exchange and ESL Program
Admin
2022.11.08

Read

646

Comments 0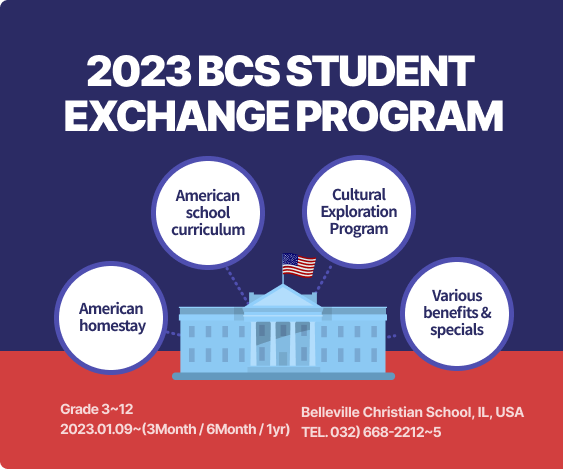 Belleville Christian School (Illinois), the American campus of KICS Prep School Academy, is a global educational program that enhances English language skills through English classes and cultural experience in the United States, including prestigious American colleges and cultural tourism.
Belleville Christian School was founded in Belleville, Illinois, USA with a biblical worldview, Christian leadership, and an educational vision of being the true people of God with a commitment to God and humanity.
It is a private Christian school with a soccer field, athletics track, two official indoor basketball courts and a baseball field.
Specifically, Illinois has the highest concentration of education finance in the United States.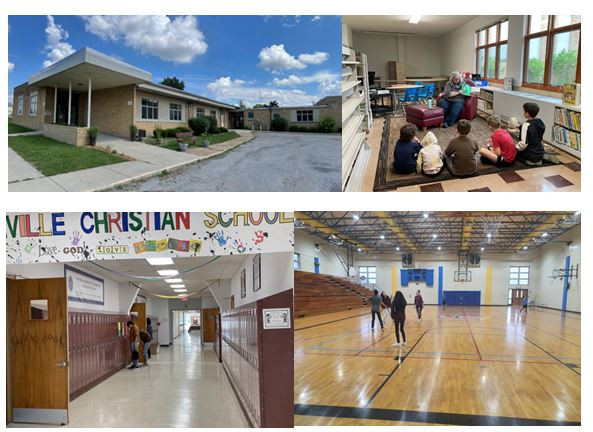 1. Period: January 9, 2023 (Mon) [3 months / 6 months / 1 year]
2. Target: Elementary, middle, and high school students (with parents of grades 1-12/lower grades)
3. Location: 901 Mascoutah Ave. Belleville, IL 62220
4. Orientation: December 21, 2022 (Wednesday) 16:00 KICS PSA Incheon Campus (136 Munhak-gil, Michuhol-gu, Incheon)
5. Cost
Education expenses included: education expenses, textbooks, meals, homestay expenses, field trips ( not included: airfare, travel insurance separately)
* 3month: $7,500
* 6month: $15,000
* 1year: $30,000
* The above schedule is subject to change depending on circumstances.
Curriculum



■ American culture experience and school dormitory through a homestay with a faithful Christian family in the United States
■ Operation of Sunday School and Day School
■ American University and Cultural Tour
■ Admission after training in the United States and scholarships for outstanding students
■ Recognition of credits for those who have completed the course
Application : https://forms.gle/hXvhD4xa8quk7Xa26
Enquiry: 032-721-8491
[Belleville Promo Video]
https://youtu.be/8t5XSr4K3yQ